Dover Roofing
Brief history and establishment of Dover Roofing
Dover Roofing, a trusted name in the roofing industry, has been providing exceptional services for over three decades. Founded in 1985 by John Dover, a passionate roofer with a vision for excellence, the company started as a small family-owned business in the heart of our community.
With dedication and hard work, Dover Roofing quickly gained recognition for its reliable craftsmanship and commitment to customer satisfaction. Over the years, the company expanded its operations and established itself as one of the leading roofing contractors in our region.
Overview of the company's mission and values
At Dover Roofing, our mission is simple yet profound: to deliver superior roofing solutions that exceed our customers' expectations. We understand that your home or business is more than just a structure; it is a place where memories are made, dreams are nurtured, and investments are safeguarded.
With this understanding at our core, we strive to provide top-notch services that ensure your roof not only protects you from the elements but also enhances the aesthetics and value of your property. Our values reflect who we are as a company: integrity, quality craftsmanship, professionalism, and customer-centricity.
We believe in transparency throughout every step of our process – from initial consultation to project completion – ensuring open communication and peace of mind for our clients. Our team consists of highly skilled roofing professionals who take pride in their workmanship and pay meticulous attention to detail.
We prioritize using only high-quality materials from reputable manufacturers to ensure long-lasting results that withstand the test of time. With Dover Roofing by your side, you can rest assured that your roof will be handled by experts who care deeply about their craft and customers.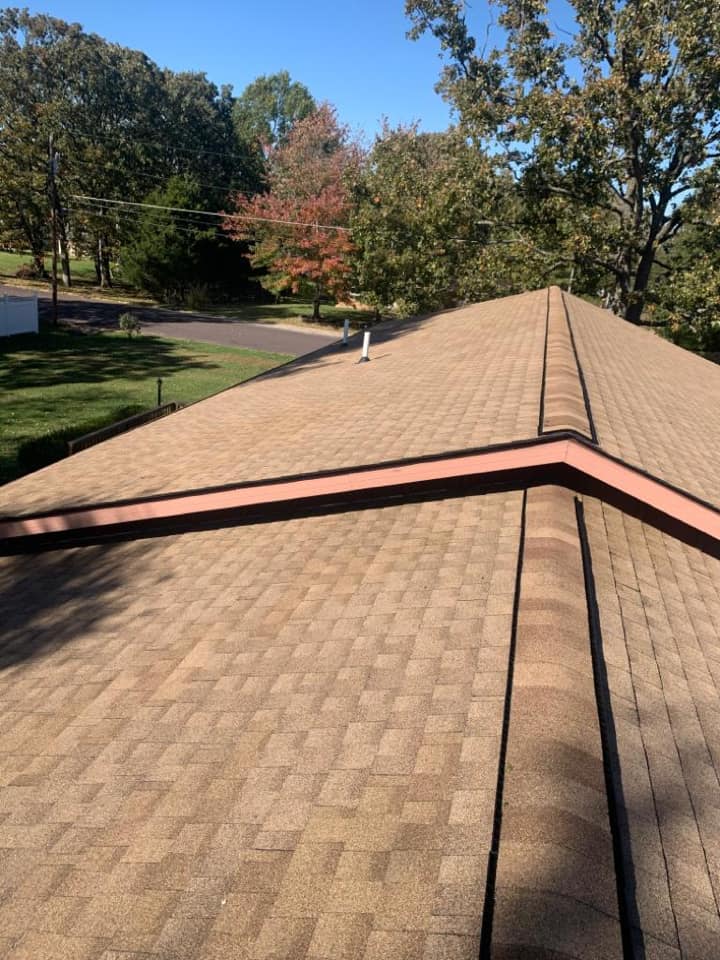 Whether you need residential or commercial roofing services or require assistance with repairs or maintenance, we are committed to providing exceptional solutions tailored to your specific needs. Trust us with your roofing project, and we will go above and beyond to deliver results that surpass your expectations.
Types of Roofing Services Offered by Dover Roofing
Residential roofing services
When it comes to taking care of your home, Dover Roofing has got you covered! They specialize in the installation and replacement of asphalt shingle roofs, ensuring that your residential property is protected from the elements.
Whether you need a brand-new roof for your newly constructed dream home or it's time to bid farewell to that old, worn-out roof that has seen better days, they have the expertise and skilled professionals to get the job done right. Additionally, Dover Roofing offers repair services for various roofing materials because even the sturdiest roofs can experience wear and tear over time.
From fixing leaks to replacing damaged shingles, their team will ensure that your roof stays in top shape for years to come. Not only that, but they also excel in roof inspections and leak detection – a crucial service that can help identify potential issues before they become major headaches.
Commercial roofing services
Business owners understand the significance of having a reliable and durable roof to protect their investments. Dover Roofing specializes in commercial roofing services as well.
If you have a flat-roofed commercial building, they are experts in installing and repairing various types of membranes such as EPDM (Ethylene Propylene Diene Monomer), TPO (Thermoplastic Olefin), and PVC (Polyvinyl Chloride). These materials are known for their durability against weather elements while providing excellent insulation properties.
Additionally, Dover Roofing offers application services for metal roofing systems – a popular choice for many commercial buildings due to their longevity and aesthetic appeal. To further enhance the longevity of commercial roofs, they also provide specialized coatings designed specifically for commercial applications.
These coatings act as an extra layer of protection against UV rays, weather damage, and other environmental factors that can wear down your roof over time. So, whether you need a new flat roof installation, repairs, metal roofing solutions, or specialized coatings for your commercial property, Dover Roofing has the expertise and experience to meet your specific needs.
The Dover Roofing Process: From Consultation to Completion
When it comes to roofing needs, the experts at Dover Roofing understand that each client has unique requirements. The process kicks off with an initial consultation and assessment of your roofing needs.
A professional and friendly representative from Dover Roofing will visit your property to inspect the current state of your roof, identify any issues, and discuss your goals for the project. Based on your budget, style preferences, and durability requirements, Dover Roofing will provide customized recommendations that align perfectly with your vision.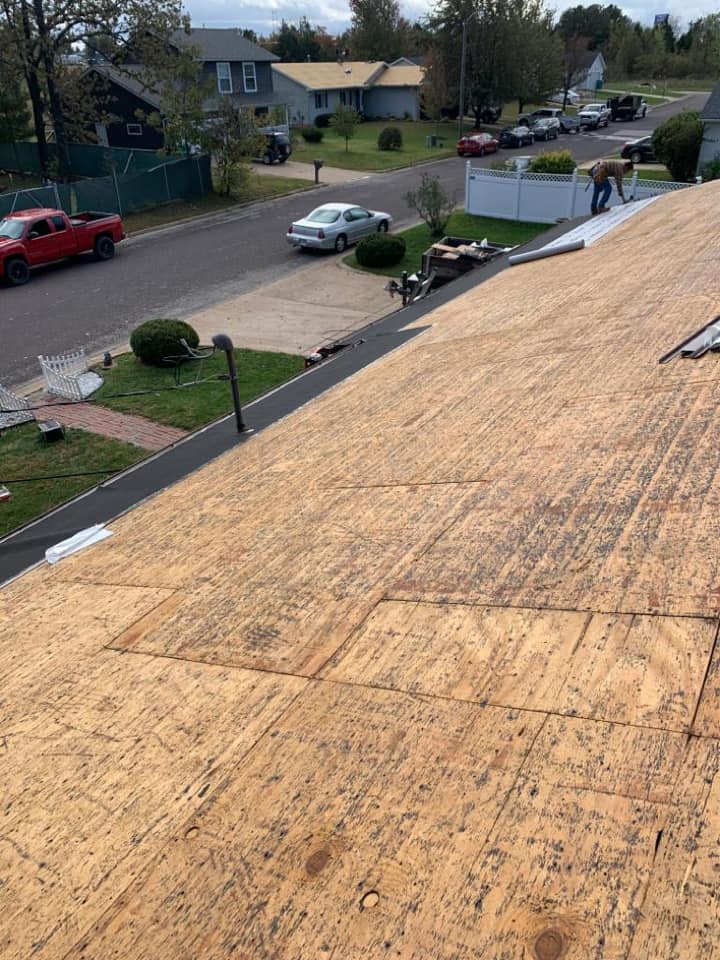 Their team of experienced professionals will guide you through various options available within your reach. Once you've made your decisions, Dover Roofing excels in detailed project planning.
They take pride in meticulously selecting the most suitable materials for your specific project while ensuring optimal performance and longevity. Moreover, they will work closely with you to create a timeline that accommodates your schedule.
The execution phase is where Dover Roofing truly shines. Their highly skilled roofing professionals bring years of expertise to every project they undertake.
With their attention to detail and commitment to craftsmanship, you can rest assured that the installation or repair process will be executed seamlessly and efficiently. After completion of the project, Dover Roofing conducts a thorough post-installation inspection.
This step ensures that every detail has been attended to with utmost precision. By conducting these inspections, they guarantee quality workmanship on every job they undertake.
Advantages of Choosing Dover Roofing Services
Dover Roofing has been an esteemed player in the industry for years—earning a reputation built upon their extensive experience and proven track record. Their team operates with proficiency honed over countless successful projects. In addition to their expertise, Dover Roofing's commitment to using high-quality materials from trusted manufacturers is a testament to their dedication.
By utilizing materials that have undergone rigorous testing and are known for their durability, Dover Roofing ensures the longevity and reliability of every roof they install or repair. Moreover, Dover Roofing places a high emphasis on customer satisfaction.
They understand the importance of effective communication throughout the project, promptly addressing any concerns or questions you may have along the way. Their goal is to foster a positive experience for each client, ensuring that your needs are met and your expectations exceeded.
Furthermore, Dover Roofing believes that providing competitive pricing options tailored to individual budgets sets them apart from the competition. They offer flexible payment plans and work with you to find a solution that fits your financial constraints without compromising quality.
Notable Projects Completed by Dover Roofing
Dover Roofing has an impressive portfolio of successful projects that showcases their expertise in both residential and commercial roofing. From charming residential properties with diverse architectural styles to prominent local businesses seeking reliable roofing solutions—Dover Roofing has proven its ability to deliver exceptional results in various settings.
Their residential projects span across different designs, ranging from classic Victorian homes with intricate detailing to modern contemporary structures characterized by sleek lines. Each project demonstrates Dover Roofing's competence in elevating both aesthetics and functionality, ensuring that the roof complements the overall architectural style while protecting what lies beneath.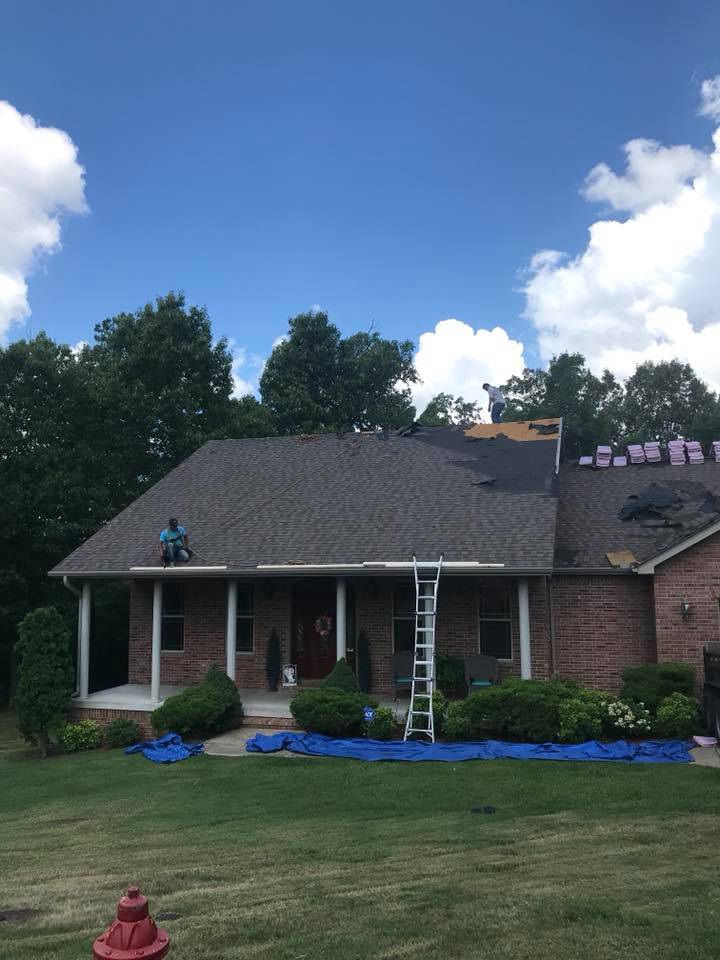 In terms of commercial projects, Dover Roofing has partnered with numerous local businesses, including restaurants, retail outlets, and office spaces. By providing durable roofing systems tailored to specific commercial needs, they have helped these establishments thrive while securing their investment for years to come.
The Importance of Regular Roof Maintenance
Neglecting roof maintenance can lead to costly consequences down the line. Regular upkeep is vital in safeguarding your property against potential damages caused by weather elements, wear and tear, or gradual deterioration over time. By investing in routine roof maintenance, you can prolong the lifespan of your roof and minimize the need for major repairs or replacements.
Regular inspections allow professionals to identify any underlying issues before they escalate into more significant problems. Timely repairs can save you from expensive fixes down the road.
Dover Roofing recognizes this importance and provides comprehensive maintenance services to ensure your roof remains in optimal condition. Their team of experts will conduct thorough inspections, identify potential weaknesses, clean out debris, and address any concerns promptly—helping you maintain a secure and functional roofing system for years to come.
Long Story Short
Dover Roofing is a trusted name in the industry that offers a comprehensive range of roofing services. From consultation to completion, their meticulous approach ensures that every step of the process is executed flawlessly. With their extensive experience, use of high-quality materials, commitment to customer satisfaction, competitive pricing options tailored to individual budgets, and an impressive portfolio of successful projects—Dover Roofing stands out among its competitors.
Furthermore, by emphasizing the importance of regular roof maintenance and offering comprehensive solutions for upkeep, Dover Roofing goes above and beyond to ensure that your investment remains protected for years to come. So if you're looking for roofing expertise that combines skill with integrity—Dover Roofing is undoubtedly the right choice.